BREAKING NEWS!!!

Help support our building fund

All animals are entitled to kind and respectful treatment

at the hands of humans and must be protected under the law.

If you need additional assistance, please contact us at

James A. Brennan Memorial Humane Society

437 Nine Mile Tree Rd

Gloversville, NY 12078

Phone: 518-725-0115

ddougherty64@icloud.com or jabmhs@yahoo.com

Our Hours

MONDAY 10-3

TUESDAY 11-3

WEDNESDAY 10-3

THURSDAY 10-3

FRIDAY 10-3

SATURDAY 10-3

SUNDAY 10-2
Today is
and
Welcome to the website of the James A. Brennan Memorial Humane Society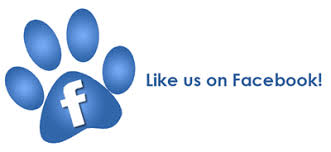 LOST

Dog missing in Johnstown, NY. If found please call 518-348-5245

Maya escaped from her owners while going into the vet's office. Maya is a retired breeder from a puppy mill. This means she is very frightened of people. Maya was last seen on Harrison St. in Gloversville, NY. Please don't try to chase her or call to her. Please report any sightings to

518-774-5202 or 518 921-9157
FOUND

None at this time

OUR PETS OF THE WEEK

Tilly

Tilly is waiting for her forever family to come and adopt her. This sweet girl is full of energy but also likes to snuggle. Tillly is between 1-2 years old and is spayed, vaccinated, 4dx tested and microchipped.

Gizmo

Gizmo would love to get out of the shelter and on to a comfy couch. He loves to go on walks but is happy to get back inside and curl up in his blanket. Gizmos neutered, vaccinated, 4dx tested, and microchipped.
Home | About Us | Adoptable Dogs | Adoptable Cats | Happy Tails Latest Scoop | Donate | Animal Cruelty | Forever Loved |
D. Dougherty, Website
jabmhs@yahoo.com or ddougherty64@icloud.com