Help us by raise funds joining iGive. com


Do you have

to

RECYCLE?
Bring them up to us. The money from those bottles and cans will help feed and maintain our dogs and cats.
REMEMBER!
If you take your dog for a walk, remember to pick up after them after they do their business.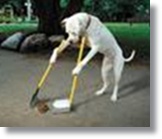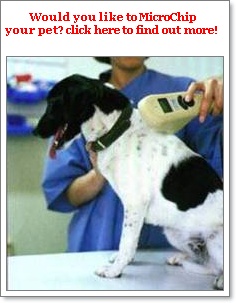 11/16/17

Click here to see our Pets of the Week!

Important Info

Stray dogs need to be held for 6 days to allow time for their owners to claim them. If its owner does not claim a dog they will be available for adoption. We are looking for lifelong responsible homes for these wonderful pets.

Dog Adoption Fees

$195.OO

Puppies 6 mos. or less, $35 s/n hold

Fee includes Spay/Neuter, Rabies, Distemper,

Bordatella and Heartworm Test

Ages of dogs are estimates unless previous owners inform us as to correct age.
If you have other pets in your household, bring them along to meet their new companion before adoption.

10 Great Reasons to Adopt a Shelter Dog

Adopting a dog from a kill shelter quite literally saves a life. Adopting from a no-kill shelter frees up space for another deserving dog waiting for a forever home, or for an older or special needs pet who may not find a new family before the end of his natural life.
Every dog not purchased from a pet store or backyard breeder is a vote against irresponsible breeding for profit. When the demand for puppy mill and other inhumanely bred dogs dries up, mill operators and other reckless puppy suppliers will be forced to find other "hobbies."
There are many dogs to choose from at most shelters. They come in both genders, and every age, shape, size, coat color, and breed mix. If you're looking for a purebred dog, make sure to check both your local shelters and breed rescue organizations.
If you can't find the pet you're looking for locally, consider widening your search. This is easy to do with online services like Petfinder. If you locate an adoptable dog that might be a good match in a shelter outside your area, contact the shelter to see if they do non-local adoptions and what transport arrangements are available.
Most shelters charge a nominal fee to adopt a pet - a fee that is quite a bit less than you'll pay to a breeder or pet store. That will leave you with some extra cash for essential supplies and a few goodies for your new canine pal. And don't forget to set a little money aside for that all-important first visit to your pet's new veterinarian.

If you adopt an adult dog, what you see is what you get when it comes to your dog's size, coat color, and basic temperament. And she might already be house trained and know basic obedience commands like sit, stay, and down.
Many shelters and rescue groups do assessments on each animal they take in to determine things like temperament, whether the pet is good with other pets and children, whether she's house trained, obedience trained, etc. Another benefit for adoptive families is that many of these organizations also have resources available to train pets and help owners deal with a new dog's behavioral or emotional issues.
If you have kids, and especially if the new dog will belong to a child, adopting a shelter animal can open a young person's eyes to the plight of homeless pets. It can also help him learn compassion and responsibility, as well as how wonderful it feels to provide a forever home to a dog that might otherwise live life in a cage, or be euthanized.
An older adoptive pet can make a wonderful companion for an older person. Many middle-aged and senior dogs require less physical exertion and attention than younger animals.
An adopted dog can enrich your life in ways big and small. The unconditional love and acceptance of a dog can lift depression, ease loneliness, lower blood pressure, and give you a reason to get up in the morning. A dog that loves to walk or run outdoors can be just the incentive you need to start exercising regularly.
As many adoptive pet parents can attest, a rescue dog seems to understand you have saved his life. Often, the bond that forms between shelter dogs and their new owners is exceptionally close and enduring.

There is no greater kindness you can offer a frightened, confused shelter pet than a place in your heart and home.

If you adopt a puppy from us, here are several good articles to training your new puppy!

They're two great guides on potty training and crate training for puppies:

http://www.meandmypuppy.com/potty-train-puppy/

http://www.meandmypuppy.com/crate-training-puppy/

They're long, but very organized and well-researched.

ADOPTION FEES FOR ALL DOGS IS $195.00

(unless otherwise stated)
Hannah

Hannah is a 1 yr. old Female Pitbull who is very friendly. When she meets you she will want a belly rub. No small dogs or cats.

Jericho

Jericho is a Male about 1-2 yrs. old. He is a pit mix. Must be the only pet in the house.

Candy

Candy is about a year old 20lb. mixed breed who is as sweet as her name. Her $195 adoption fee includes her vaccinations, heart worm testing, and spay.

Harper

Harper is a 1 yr. old Female Mix breed who doesw not like cats. Friendly

Merlin

Merlin is a Male Dobbie/Choc. Lab who is about 7 years old. He is great with people and other dogs. He has not been texted with cats yet.

.

Asher

Asher is a Male 4 yr. old Rottie Mix. Seems to be goods with other dogs. Friendly. He is shy at first but he warms up quickly.

Tasha

Tasha would love to be part of a family. This one year old girl is timid at first but warms up quickly. Her adoption fee of $195 includes her vaccinations, heart worm testing and spay.

Yeti

Look at this face! Yeti is an 8 month old Boxer/Boston Terrier mix who is looking for a new home. Yeti is good with other animals and people. He has lots of energy and would do best with an active family. Yeti's adoption fee of $195 includes his vaccinations, neutering, and heart worm testing.

Shadow

This sweet lady is Shadow. Shadow is an 18 month old Black Lab mix who is looking for a new family. Shadow is good with other animals and people. Her adoption fee is of $195 includes her vaccinations, heartworm testing, and spay.

Sammy

Sammy is about 4-5 months old and he's not had an easy life. This little cutie is recovering from a non contagious skin condition which caused his hair loss. Sammy is a happy go lucky dog who loves other animals and people. His adoption fee is $195. This includes his vaccinations, deworming, and neuter.

Baily

This little guy is Bailey. Bailey is a six year old Pug/Maltese mix who is looking for a new family. Bailey is fine with other animals and loves people. Bailey is neutered, vaccinated, and heart worm negative. His adoption fee is $195.
First-Aid Kit Essentials

Emergencies seldom give warning, but we can be ready for them. Most people have first aid kits on hand for themselves and family members. But what about your animals? Pet care experts recommend having a pet first aid kit that's right where you need it if an animal emergency occurs.
You can buy kits that are pre-assembled or assemble your own. Keep them in different locations so that you are prepared at all times, in all places. It's wise to keep one kit at home, one in the car, and wherever else your pet spends time -- the office, a relative's or friend's home, a vacation retreat, etc. If customizing your own, use a container that is sturdy, waterproof and easy to spot when you need to locate it in a hurry.
Here is what every basic first aid kit should contain:
Phone numbers and addresses: Veterinarian, Emergency Vet, Poison Control
Basic pet first-aid book
Photocopies of your pet's paperwork: important medical records, vaccinations, etc.
Medical gloves: to protect hands and prevent contamination
Scissors: to cut gauze or the animal's hair
Bottled water
A mild antibacterial soap: to clean skin and wounds
Paper towels
Gauze pads: for wounds
Gauze rolls: for wounds and can also be used as a temporary muzzle
Alcohol prep pads: to sterilize equipment - NOT for use on wounds
Self-adhesive bandages: flexible bandage used to wrap and stabilize injuries (do not wrap too tightly)
A large cloth towel: to wrap animal
Hydrogen peroxide: to clean minor wounds
Eyewash: such as contact lens solution or water in a squeeze bottle to gently but thoroughly flush out wounds and eyes
Antibiotic ointment: for cuts and abrasions (never for eyes)
Cotton applicator swabs
Tweezers: for the removal of foreign objects from skin and paws; and for the proper removal of ticks

One important rule to observe: make sure to always read directions and warnings before applying any medications, either prescribed or over the counter, to your pet. If you have an emergency, you should always contact your veterinarian for further instruction. Please make sure to always read directions and warnings before applying any medications to your pet.