Mohawk Hudson

Humane Society

Dog Spay/Neuter Prices

All Clients - Pitbulls

Females

(includes rabies, distemper & Advantage)

Clients receiving Gov. Benefits - $1.00

Low Income (HUD income schedule - $140

Males

(includes rabies, distemper & Advantage)

Clients receiving Gov. Benefits - $1.00

Low Income (HUD income schedule - $125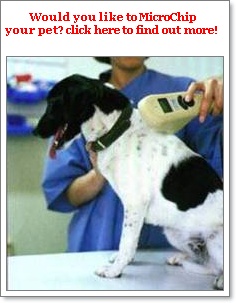 2/20/2020

Important Info

Stray dogs need to be held for 6 days to allow time for their owners to claim them. If its owner does not claim a dog they will be available for adoption. We are looking for lifelong responsible homes for these wonderful pets.

Effective January 30, 2020

ADOPTION FEES FOR ALL DOGS

Dogs 7 months of age & over - $225

Dogs 6 months of age & under - $300

(unless otherwise stated)

This will include spaying or neutering, vaccinations, and 4DX testing.

Ages of dogs are estimates unless previous owners inform us as to correct age.

If you have other pets in your household, bring them along to meet their new companion before adoption.

If you adopt a puppy from us, here are several good articles to training your new puppy!

They're two great guides on potty training and crate training for puppies:

http://www.meandmypuppy.com/potty-train-puppy/

http://www.meandmypuppy.com/crate-training-puppy/

They're long, but very organized and well-researched.

Great resource for new pet owners
Barkley

Meet Barkley!! This super sweet, super handsome guy, is looking for a new family. Barkley is between 2-3 years old and has been in a foster home with other dogs. Barkley is neutered, vaccinated, and heartworm tested.

Checkers

This sweet 2 year old girl is Checkers. Checkers needs a new family. She has lived with kids, cats, and other dogs. Checkers is spayed, vaccinated, and 4DX tested.

Joan

Sweet little Joan needs a new home. We think this cutie is about 8 years old, she weighs about 10 pounds, is housebroken, and has lived with cats, and another dog. Joan is full of energy and would make a great companion. Joan is spayed, vaccinated, and has been 4DX tested.
Home | About Us | Adoptable Dogs | Adoptable Cats | Happy Tails | Latest Scoop | Donate | Animal Cruelty | Forever Loved |
| Community Support | Helpful Links
D. Dougherty, webmaster
ddougher@nycap.rr.com or jabmhs@yahoo.com