Amazon donates 0.5% of the price of your eligible AmazonSmile purchases to the charitable organization of your choice.
AmazonSmile is the same Amazon you know. Same products, same prices, same service.

Support your charitable organization by starting your shopping at smile.amazon.com.

Click here learn more about sign up and start shopping for the JABMHS!

None at this time

We are currently in the process of redoing our nursery for kittens in anticipation of the upcoming kitten season and we need your help! Every summer, we get hundreds of calls about stray cats/kittens and we do our best to help as many of these as we can.

We have made an Amazon Wishlist

with needed supplies, or you can donate to this fundraiser to help us out. We understand that these are difficult times for everyone, but anything helps!
6/16/2021
NEW HOURS
If you need additional assistance, please contact us at

James A. Brennan Memorial Humane Society 437 Nine Mile Tree Rd Gloversville, NY 12078 Phone: 518-725-0115

ddougherty64@icloud.com or jabmhs@yahoo.com
It's a Pittie Rescue
The thin rope-like cord of the retractable leash can cause severe burns, deep cuts, entanglement or strangulations. It can even cause amputation to limbs and fingers of both humans and pets. If the cord portion of the leash is grabbed while it is being pulled, the chance of injuries increases greatly.
10 Reasons NOT to use one:
1: The length of retractable leashes, some of which can extend up to 26 feet, allows dogs to get too far from their humans that a situation can quickly turn dangerous. A dog on a retractable leash is often able to run into the middle of the street, for example, or make uninvited contact with other dogs or people.
2: In the above scenario, or one in which your pet is being approached by an aggressive dog, it is nearly impossible to get control of the situation if the need arises. It's much easier to regain control of – or protect -- a dog at the end of a six-foot standard flat leash than it is if he's 20 or so feet away at the end of what amounts to a thin string.
3: The thin cord of a retractable leash can break – especially when a powerful dog is on the other end of it. If a strong, good-sized dog takes off at full speed, the cord can snap. Not only can that put the dog and whatever he may be chasing in danger, but also the cord can snap back and injure the human at the other end.
4: If a dog walker gets tangled up in the cord of a retractable leash, or grabs it in an attempt to reel in their dog, it can result in burns, cuts, and even amputation. In addition, many people have been pulled right off their feet by a dog that reaches the end of the leash and keeps going. This can result in bruises, "road rash," broken bones, and worse.
5: Dogs have also received terrible injuries as a result of the sudden jerk on their neck that occurs when they run out the leash, including neck wounds, lacerated trachea, and injuries to the spine.
6: Retractable leashes allow dogs more freedom to pull at the end of them, which can look like aggression to another dog who may decide to "fight back."
7: The handles of retractable leashes are bulky and can be easily pulled out of human hands, resulting in a runaway dog.
8: Along those same lines, many dogs – especially fearful ones – are terrorized by the sound of a dropped retractable leash handle and may take off running, which is dangerous enough. To make matters worse, the object of the poor dog's fear is then "chasing" her, and if the leash is retracting as she runs, the handle is gaining ground on her – she can't escape it. Even if this scenario ultimately ends without physical harm to the dog (or anyone else), it can create lingering fear in the dog not only of leashes, but also of being walked.
9: Retractable leashes, like most retractable devices, have a tendency to malfunction over time, either refusing to extend, refusing to retract, or unspooling at will.
10: Retractable leashes are an especially bad idea for dogs that haven't been trained to walk politely on a regular leash. By their very nature, retractable train dogs to pull while on leash, because they learn that pulling extends the lead.

click the logo for more info
Quick video tutorials of How to Shop on iGive

We have masks for sale at the shelter!! One of our volunteers has made some super cute masks for us. These are just a few of the designs that are available. These are reversible, super comfortable, and adjustable too. Masks are $5 or 5/$20. 20% of all proceeds go to us??. It's a great way to stay safe and help us while you do it. Masks are available at the shelter.

Short sleeves $10 Hoodies $20 . Some samples below
.
New shirts for all of our Pittie lovers!
Tees are $15 and Sweats are $25.
Show us your Pitties in the comments below (especially the ones from Brennan),
and stop in and grab a shirt or 2.
Information about the Fulton-Hamilton Counties
Rabies Vaccination Clinics is unavailable at this time

2021 Rabies Clinics

Fulton County Law requires Dogs/Cats to be vaccinated at 3 months of age
FULTON COUNTY RESIDENTS ONLY
HAMILTON COUNTY RESIDENT IF PRE-REGISTERED
$10.00 Donation per dog/cat/ferret CASH ONLY
Cats/Ferrets MUST be in a carrier or box. Dogs LEASHED
Vaccinations are good for one year UNLESS prior rabies Certificate is presented at registration.
ALL CLINICS ARE HELD AT THE COUNTY HIGHWAY GARAGE BEHIND THE COUNTY SERVICES COMPLEX
2714 ST. HWY 29
Johnstown, NY 12095
CLINICS ARE FOR FULTON COUNTY RESIDENTS ONLY.
HAMILTON COUNTY RESIDENTS IF REE-REGISTERED
WEDNESDAY

WEDNESDAY

WEDNESDAY

WEDNESDAY

Pre-Register line opens at 5:30 pm. If not pre-registered, the line starts at 6:00 PM. Clinic hours are 5:30-7:30 pm

To pre-register please call (518) 736-5720
SPONSORED BY FULTON COUNTY
PUBLIC HEALTH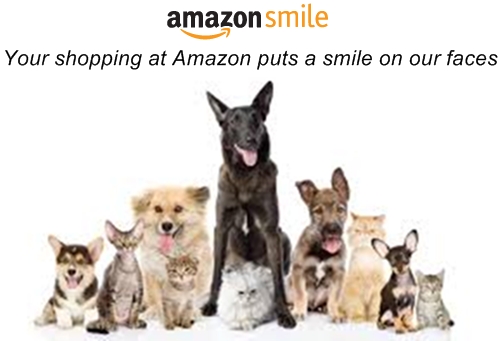 Home | About Us | Adoptable Dogs | Adoptable Cats | Happy Tails | Latest Scoop | Donate | Animal Cruelty | Forever Loved |
| Community Support | Helpful Links
D. Dougherty, webmaster
ddougherty64@icloud.com or jabmhs@yahoo.com