5/10/19
We will be attending...
Curtis Lumber's PetAPalooza 2019
Saturday, June 15, 2019 - 10am-3pm
Event Locations And Participating
Shelters, Rescue Groups and Pet Vendors
EVENT SPECIALS!
-FREE 5 LB. BAG OF PREMIUM CAT OR DOG FOOD COURTESY OF BENSON'S PET CENTER WITH EACH PET ADOPTION!

-MEET WTEN METEOROLOGIST, STEVE CAPORIZZO AND THE WTEN PET CONNECTION!
LOW COST ON-SITE

MICROCHIPPING CLINIC:

Courtesy of Mohawk Hudson Humane - Saratoga

-$15 per pet if adopted at PetAPalooza

-$20 per current pet

24PetWatch Chips with free lifetime registration

(administered by Veterinarian at PetAPalooza)

FREE BALLOON ANIMAL TWISTING,

PREMIUM FACE PAINTING AND PET CARICATURES:

Balloon Gal Jenny

JoJos Fabulous Faces

Rich Conley Caricature Artist

FOOD VENDORS AT BALLSTON SPA:

Ben and Jerry's Ice Cream

Buena Comida Food Truck - Fabulous Tacos & More!

Given To Fry Food Truck

Graffoodi Food Truck

Lemon-Aide Stand For Animals

Livin' The Dream - Food Cart

Mom and Pop's Café

Mugzy's Barkery Treat Truck - Treats For Dogs!

On A Roll Food Truck?

Pop's Corn - Kettle Corn
We have several new products lines to help raise money for our dogs and cats. Below are just a few of the products that will help support the shelter!

JAB Beanies for $12.50

Prices run from $10 to$18

Tumblers are 16 oz. $5 each

None at this time

2019 Rabies Clinics

Fulton County Law requires Dogs/Cats to be vaccinated at 3 months of age
FULTON COUNTY RESIDENTS ONLY
HAMILTON COUNTY RESIDENT IF PRE-REGISTERED
$5.00 Donation per dog/cat/ferret CASH ONLY
Cats/Ferrets MUST be in a carrier or box. Dogs LEASHED
Vaccinations are good for one year UNLESS prior rabies Certificate is presented at registration.
ALL CLINICS ARE HELD AT THE COUNTY HIGHWAY GARAGE BEHIND THE COUNTY SERVICES COMPLEX
2714 ST. HWY 29
Johnstown, NY 12095
| | | |
| --- | --- | --- |
| WEDNESDAY | FEBRUARY 20 | Pre Reg. at 5:30 clinic at 6PM-7:30PM |
| WEDNESDAY | APRIL 17 | Pre Reg. at 5:30Pre Reg. at 5:30 clinic at 6PM-7:30PM |
| WEDNESDAY | JUNE 19 | Pre Reg. at 5:3Pre Reg. at 5:30 clinic at 6PM-7:30PM |
| WEDNESDAY | JULY 17 | Pre Reg. at 5:30Pre Reg. at 5:30 clinic at 6PM-7:30PM |
| WEDNESDAY | SEPTEMBER 18 | Pre Reg. at 5:3Pre Reg. at 5:30 clinic at 6PM-7:30PM |
| WEDNESDAY | NOVEMBER 20 | Pre Reg. at Pre Reg. at 5:30 clinic at 6PM-7:30PM |
SPONSORED BY FULTON COUNTY
PUBLIC HEALTH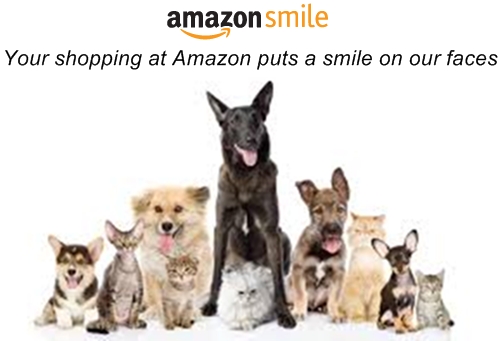 Home | About Us | Adoptable Dogs | Adoptable Cats | Happy Tails | Latest Scoop | Donate | Animal Cruelty | Forever Loved |
| Community Support | Helpful Links
D. Dougherty, webmaster
ddougher@nycap.rr.com or jabmhs@yahoo.com