7/27/2022
We Need Your Help!

We have taken in 26 dogs from this abuse case. These dogs have a long road ahead of them. Medical and legal fees will be extensive. Now more than ever we need your support.

Our PayPal address is jabmhs@yahoo.com. Donations can be dropped off at the shelter or mailed to us at 437 Nine Mile Tree Rd Gloversville, NY.

Aside from monetary donations we are most in need of clean blankets and towels, cleaning supplies, laundry detergent, large heavy duty garbage bags and small breed dry and canned dog food.
We are so thankful for the support of our community.
Fulton County Sheriff's Office
UPDATE ON THE ANIMAL CASE ON RT. 349 MAYFIELD.

THE MEDICAL/VET REPORTS ARE BACK AND WE ARE COMPILING THE CHARGES.

WE ANTICIPATE BEING READY TO FILE CHARGES NEXT WEEK.

THE ANIMAL SHELTERS AND THE FCSO APPRECIATE ALL THE OFFERS TO ASSIST WITH THE ANIMALS AND OFFERS TO FOSTER.

WE STILL HAVE TO RECEIVE A COURT ORDER BEFORE WE CAN FOSTER OUT.
THANK YOU
New Hours

SPRING HOURS

MONDAY 10-3

TUESDAY 2-5

WEDNESDAY 10-3

THURSDAY 10-3

FRIDAY 10-3

SATURDAY 10-3

SUNDAY 10-2

2022 Rabies Clinics
SPONSORED BY FULTON COUNTY
PUBLIC HEALTH

You all know that we have amazing adoptable animals, and amazing staff and volunteers, but did you also know that we have an amazing groomer too? Tracy donates her time and services whenever we need her to turn our retired breeders into the best version of themselves. She never hesitates to take on these dogs that have never even been bathed let alone groomed. They say a picture is worth a thousand words and these before and after pictures speak volumes. Thank you Tracy! We couldn't do what we do without you!

If you need additional assistance, please contact us at
James A. Brennan Memorial Humane Society 437 Nine Mile Tree Rd Gloversville, NY 12078 Phone: 518-725-0115

ddougherty64@icloud.com or jabmhs@yahoo.com

click the logo for more info
Quick video tutorials of How to Shop on iGive


Amazon donates 0.5% of the price of your eligible AmazonSmile purchases to the charitable organization of your choice.
AmazonSmile is the same Amazon you know. Same products, same prices, same service.
Support your charitable organization by starting your shopping at smile.amazon.com.
Click here learn more about

sign up and start shopping for the JABMHS!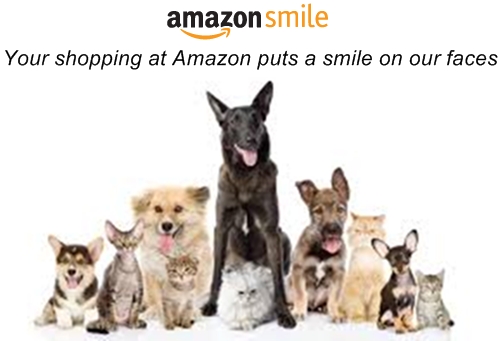 Home | About Us | Adoptable Dogs | Adoptable Cats | Happy Tails | Latest Scoop | Donate | Animal Cruelty | Forever Loved |
D. Dougherty, website
ddougherty64@icloud.com or jabmhs@yahoo.com