7/6/19
JABMHS will one of many groups there to adopt out our cats and dogs.

Steve Caporizzo's Pet Connection Adoption Day

Partners in giving pets a second chance at life

Sponsored by Healthy Pet Center

This year's 10th annual event will be held on

Saturday July 27, 2019 at The Slingerlands Animal Hospital
Steve Caporizzo's Pet Connection Adoption Day
Partners in giving pets a second chance at life
Sponsored by Healthy Pet Center
This year's 10th annual event will be held on at The Animal Hospital.
Steve and Lisa Caporizzo suggested ten years ago that we join in The Animal Hospital to create an annual event to promote pet adoptions. Without their tireless work, dedication and devotion to finding forever homes for these pets, this event could not exist. Our 10th annual adoption day will be held on Saturday, July 27th. Each year we think that it just could not get any better and, thanks to you, and it does. Last year we found homes for over 200 pets. Over 3,000 guests joined us for the day, $20,000 was raised, and several thousand pounds of pet food was donated. All of these proceeds went directly to the rescue groups and shelters, as The Animal Hospital, Pet Connection and our generous sponsors pay all costs of producing this event???????.
The Animal Hospital offsets the cost of each adoption by offering every adopted pet $75 in health care. Pet Connection adds an additional $50 for each adopted pet, which directly reduces the adoption fee. The guided tour of our state of the art veterinary hospital including our laparoscopic surgical suite, is always a big hit with our guests.
The Slingerlands Animal Hospital
2 Rocking Horse Lane
Slingerlands NY 12159
Phone: (518) 456-0852
Read the story written by a shelter manager of a kill shelter that she works at and what the dogs and cats go thru when not adopted. file:///C:/Documents and Settings/doug/Desktop/newjabwebsite1/page5.htm#killshelter

None at this time

2019 Rabies Clinics

Fulton County Law requires Dogs/Cats to be vaccinated at 3 months of age
FULTON COUNTY RESIDENTS ONLY
HAMILTON COUNTY RESIDENT IF PRE-REGISTERED
$5.00 Donation per dog/cat/ferret CASH ONLY
Cats/Ferrets MUST be in a carrier or box. Dogs LEASHED
Vaccinations are good for one year UNLESS prior rabies Certificate is presented at registration.
ALL CLINICS ARE HELD AT THE COUNTY HIGHWAY GARAGE BEHIND THE COUNTY SERVICES COMPLEX
2714 ST. HWY 29
Johnstown, NY 12095
| | | |
| --- | --- | --- |
| WEDNESDAY | FEBRUARY 20 | Pre Reg. at 5:30 clinic at 6PM-7:30PM |
| WEDNESDAY | APRIL 17 | Pre Reg. at 5:30Pre Reg. at 5:30 clinic at 6PM-7:30PM |
| WEDNESDAY | JUNE 19 | Pre Reg. at 5:3Pre Reg. at 5:30 clinic at 6PM-7:30PM |
| WEDNESDAY | JULY 17 | Pre Reg. at 5:30Pre Reg. at 5:30 clinic at 6PM-7:30PM |
| WEDNESDAY | SEPTEMBER 18 | Pre Reg. at 5:3Pre Reg. at 5:30 clinic at 6PM-7:30PM |
| WEDNESDAY | NOVEMBER 20 | Pre Reg. at Pre Reg. at 5:30 clinic at 6PM-7:30PM |
SPONSORED BY FULTON COUNTY
PUBLIC HEALTH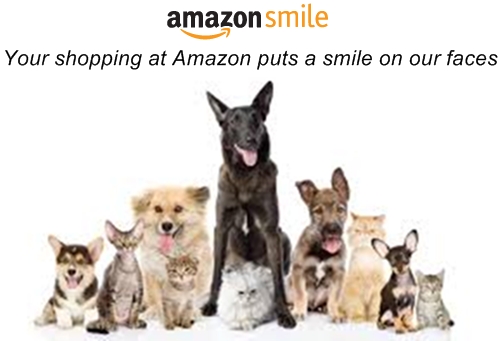 Home | About Us | Adoptable Dogs | Adoptable Cats | Happy Tails | Latest Scoop | Donate | Animal Cruelty | Forever Loved |
| Community Support | Helpful Links
D. Dougherty, webmaster
ddougher@nycap.rr.com or jabmhs@yahoo.com