9/20/2021
Natalie, Olivia, Bree, Aubrey, Avery spent a day making bracelets and necklaces to sell to help their friends at the shelter. Today they dropped off the donations! We're so thankful for the support of our community.
James A. Brennan Memorial Humane Society Staff,
I am sending you these pictures I took of my grandson, Matthew Hulett, donating to the James A. Brennan Memorial Humane Society. He was so pleased to be able to collect the donations and deliver them to you.
Collected by Matthew Hulett, Broadalbin Jr High School
Thank you for all you do! Best Regards,C. GIfford
| | | |
| --- | --- | --- |
| | Matthew | |

NEW HOURS
If you need additional assistance, please contact us at

James A. Brennan Memorial Humane Society 437 Nine Mile Tree Rd Gloversville, NY 12078 Phone: 518-725-0115

ddougherty64@icloud.com or jabmhs@yahoo.com

click the logo for more info
Quick video tutorials of How to Shop on iGive

Short sleeves $10 Hoodies $20 . Some samples below
.
New shirts for all of our Pittie lovers!
Tees are $15 and Sweats are $25.
Show us your Pitties in the comments below (especially the ones from Brennan),
and stop in and grab a shirt or 2.
Information about the Fulton-Hamilton Counties
Rabies Vaccination Clinics is unavailable at this time

2021 Rabies Clinics

Fulton County Law requires Dogs/Cats to be vaccinated at 3 months of age
FULTON COUNTY RESIDENTS ONLY
HAMILTON COUNTY RESIDENT IF PRE-REGISTERED
$10.00 Donation per dog/cat/ferret CASH ONLY
Cats/Ferrets MUST be in a carrier or box. Dogs LEASHED
Vaccinations are good for one year UNLESS prior rabies Certificate is presented at registration.
ALL CLINICS ARE HELD AT THE COUNTY HIGHWAY GARAGE BEHIND THE COUNTY SERVICES COMPLEX
2714 ST. HWY 29
Johnstown, NY 12095
CLINICS ARE FOR FULTON COUNTY RESIDENTS ONLY.
HAMILTON COUNTY RESIDENTS IF REE-REGISTERED
WEDNESDAY

WEDNESDAY

WEDNESDAY

WEDNESDAY

Pre-Register line opens at 5:30 pm. If not pre-registered, the line starts at 6:00 PM. Clinic hours are 5:30-7:30 pm

To pre-register please call (518) 736-5720
SPONSORED BY FULTON COUNTY
PUBLIC HEALTH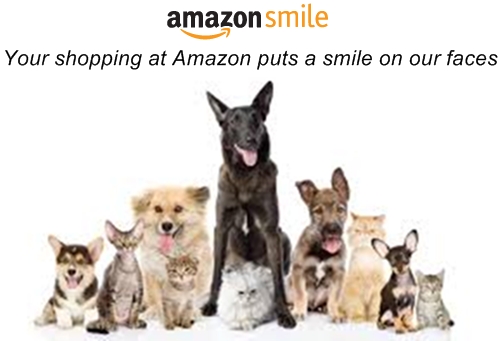 Home | About Us | Adoptable Dogs | Adoptable Cats | Happy Tails | Latest Scoop | Donate | Animal Cruelty | Forever Loved |
| Community Support | Helpful Links
D. Dougherty, webmaster
ddougherty64@icloud.com or jabmhs@yahoo.com